State-of-the-Art Surgery for Adrenal Tumors
UCSF endocrine surgeons now offer patients with adrenal tumors and cysts a new state-of-the-art surgical procedure, the posterior retroperitoneoscopic adrenalectomy (PRA). PRA is a minimally invasive procedure where adrenal gland masses are removed through small incisions in the back rather than through the abdomen, the traditional approach.
The Adrenal Glands
There are two adrenal glands, each shaped like a triangle. One adrenal gland sits on top of each kidney. Each adrenal gland has two parts. The outer layer of the adrenal gland is the adrenal cortex. The center of the adrenal gland is the adrenal medulla. The adrenal cortex makes important hormones that balance the water and salt in the body and help maintain normal blood pressure normal, including steroids. The adrenal medulla makes catecholamines (i.e. adrenaline). Even though we have two adrenal glands, one normal gland is enough to provide fully normal hormonal function.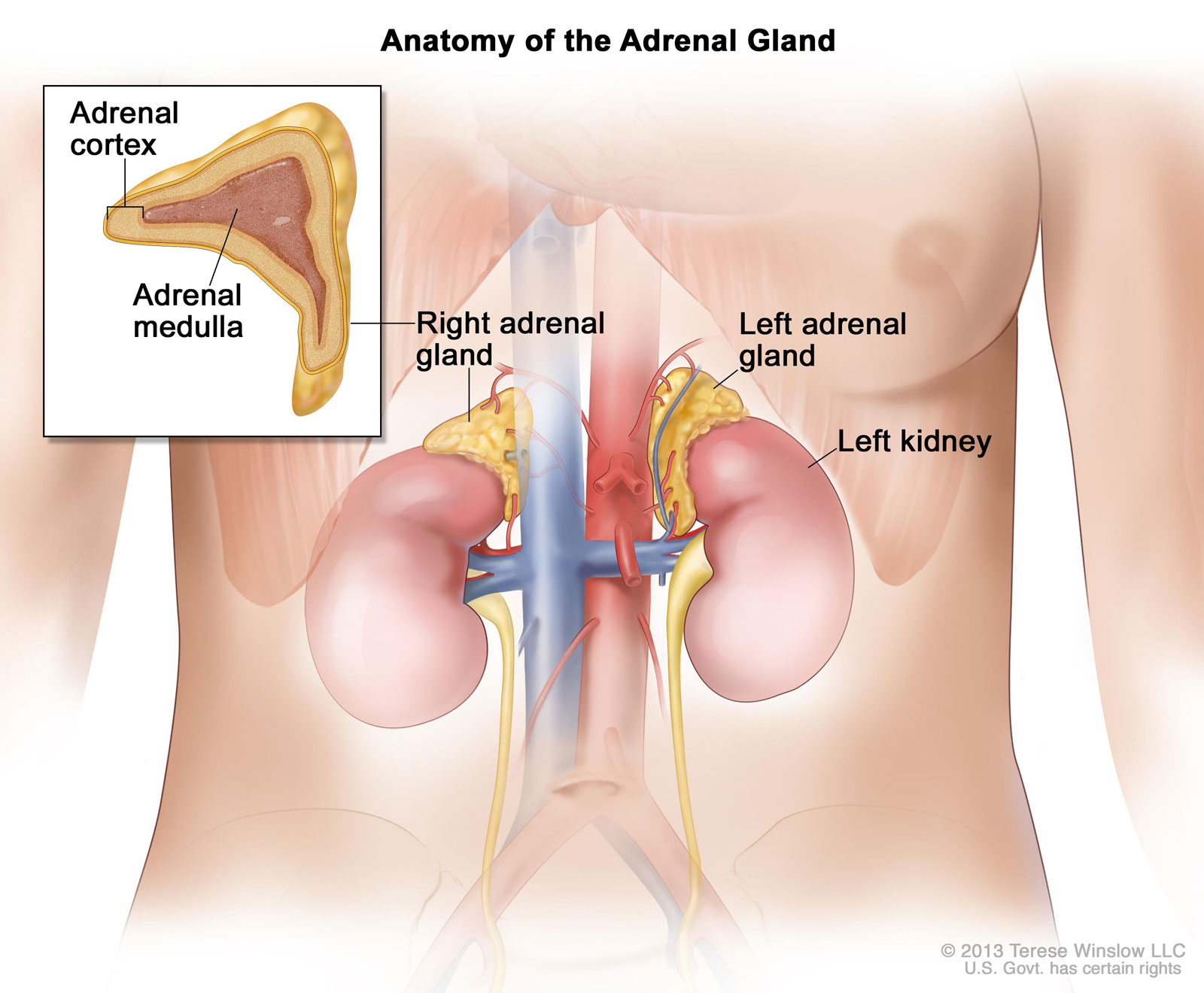 Advantages of PRA
A clinical trial published in the Annals of Surgery reported that outcomes using PRA were superior to lateral transperitoneal laparoscopic adrenalectomy and open transperitoneal surgery, the traditional approaches for removing adrenal tumors through the abdomen. In the trial, sixty-five patients were randomized into two arms, sixty-one of whom completed 5 years of follow-up. Overall, patient outcomes were superior with the PRA approach, notably:
Shorter time in the Operating Room 

Reduced blood loss during surgery

Less postoperative pain

A shorter hospital stay

Faster recovery and return to normal activities

Reduced risk of surgical access site herniation
Importantly, PRA was found to be just as safe as a traditional laparoscopic adrenalectomy.
UCSF endocrine surgeons Sanziana Roman MD and Julie Ann Sosa MD MA are among the select few in the country to remove adrenal tumors through the back with very small incisions. This avoids painful abdominal incisions and move internal organs, and patients get back on their feet faster. 
Experienced Surgeons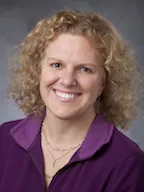 PRA is a procedure that requires a high level of surgical precision, and where experience performing the procedure can make a significant difference in outcome. 
Sanziana Roman, MD, professor of surgery at UCSF and a senior endocrine surgeon, helped pioneer PRA and was among the first surgeons in the U.S. to perform the procedure.  Over the past 7 years, she has done nearly 300 PRA surgeries.  Roman says most adrenal patients with benign neoplasms are potential candidates for the procedure, and derive numerous clinical benefits.
Surgery to remove the adrenal gland(s) through small incisions in the back offers significant benefits. The surgery is less invasive because surgeons do not cut as far into the body.  Moreover, because the adrenal glands are located above the kidneys, abdominal organs such as the spleen, liver, pancreas and colon need not be repositioned during surgery. The operation is shorter, there is less blood loss, and recovery time is shortened. There is also a reduction in post-operative pain and a shorter hospital stay.  
Posterior retroperitoneoscopic adrenalectomy is especially helpful where:
Tumors are present in both adrenal glands, observed in 10% of patients

Patients had extensive abdominal surgery in the past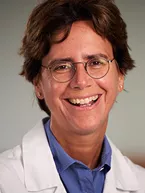 A Common Finding 
Referrals for PRA are also rising as the number of adrenal incidentalomas discovered rises, says Julie Ann Sosa, MD MA, a renowned endocrine surgeon, the Leon Goldman, MD Distinguished Professor of Surgery, and Chair of the UCSF Department of Surgery.
It is very common to find incidental adrenal masses on CT scans; nearly one in 20 imaging studies demonstrates an incidentaloma, and the incidence increases with age.
Evaluation is Critical
Roman says that it is important for experts to evaluate unknown adrenal masses to carefully rule out a pheochromocytoma, a benign tumor that can release dangerously high levels of catecholamines during a biopsy or surgery, and to rule out hypercortisolism (also know as Cushing's syndrome), and hyperaldosteronism (also known as Conn's syndrome).
All adrenal masses need to be worked up. Biopsy is not indicated, and never before the surgeon has determined to a certainty that the mass is not producing catecholamines. Because of these risks, a biopsy is usually not done for a primary adrenal mass.
Often adrenal masses can be watched; some may need close monitoring. If an adrenal mass produces hormones, grows rapidly, or is large (more than 4 cm), a patient will probably need surgery. PRA is not generally used where there are primary malignant adrenal masses, but can be used successfully for removing metastases which have spread to the adrenal glands from other cancers (such as lung, ovary, breast, kidney, and melanoma, among other). 
Seamless Multidisciplinary Care
Adrenal masses represent just one type of tumor treated by UCSF endocrine surgeons. The endocrine surgery and oncology group is among the largest in the country, led by a multidisciplinary team of seven endocrine surgeons and a diverse group of specialists including endocrinologists, radiologists, pathologists, medical oncologists, and geneticists.
The team diagnoses and treats the full range of benign and malignant endocrine conditions including thyroid nodules, thyroid cancer, goiters, overactive parathyroid glands, adrenal tumors, neuroendocrine tumors of the pancreas, as well as rare and complex genetic endocrine disorders, such as multiple endocrine neoplasia types 1 and 2 for adult and pediatric patients. Complex cases arereviewed at a tumor board conference.
The team approach results in a seamless patient care experience, allowing patients to see multiple specialists during the same visit with personalized treatment plans tailored to each patient.